---

 6th Annual Glow Run 5K & Kids Fun Run!

AUGUST 27, 2022
We are so excited to be offering this family friendly event to raise money for the Let Me Play Fund.
The Let Me Play Fund provides children in Williams County with the means to pay for player fees, uniform costs, and even equipment costs. 
What's New for 2022
---
This year we have lots to look forward to! The Williams County YMCA is collaborating with us to add more kids games and activities. We're looking forward to working with them and making it even more fun the families that join us. 
We are also excited to have Kona Ice of Steuben County providing their tasty treats at the event!
Want more information about the agencies that we fund, and the services that they provide? We are inviting all our agencies to set up a booth at the Glow Run!  Each agency has the opportunity to open a booth at the event which allows our Glow Run participants the opportunity to meet them, ask questions, and get great information and resources. And to make it even more fun, we're handing out an award for the booth that receives the most  "Glowing" reviews! 
---
   Stay Tuned for More Updates and Sign Up Now! 
Image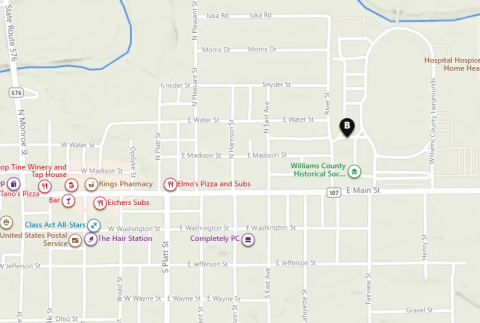 Image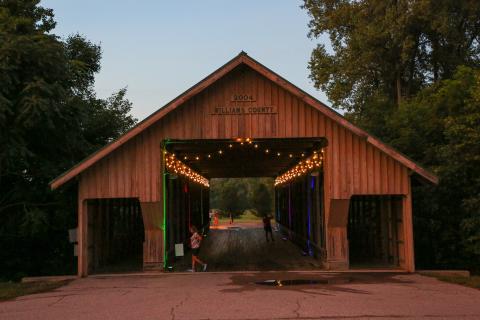 Williams County Fairgrounds
619 E. Main Street
Montpelier, Ohio 43543
REGISTRATON INFORMATION
Glow Run
5K 
$20 Registration Fee 
T-Shirt Included
9:00pm-10:30pm 
Price increase after 7/24 
Glow Walk
1 Mile
$20 Registration Fee 
T-Shirt included
9:00pm - 10:30pm 
Price increase after 7/24
Glow Run
Kids Fun Run
$15 Registration Fee
T-Shirt included
8:30pm - 10:30pm 
Registration ends 8/25